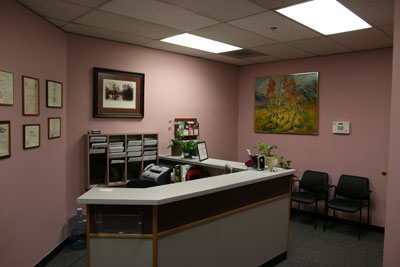 KUTSY'S MEDICAL PRACTICE
Welcome to Kutsy's Medical Practice. Selecting a doctor is an important choice. Dr.Tatyana Kutsy is a family practice physician who is educated and willing to take the time to treat you as a person, not just a patient.
The team is dedicated to providing outstanding healthcare to families (adults and children) with a variety of health conditions. They specialize in disease prevention and health maintenance as well as women's health including PAP smears, birth control, pregnancy tests, and pregnancy related visits. Whether you need a simple check-up or more advanced services Dr. Kutsy is ready to help. Doctor believes in a cooperative approach to healthcare. The patients play a powerful role in shaping their treatment and creating a lifetime of excellent health. Also, we help clients who need medical examination for DOT/CDL driver license, sports and school, and for Green Card. If you need to be referred to other professional in the medical field, we have a large network of doctors that we work with. Most insurance plans and credit cards are accepted.
Doctor speak multiple languages including English, Russian and Spanish.
For more information or to schedule an appointment, call our office.
We are opened on some Saturdays to accommodate busy schedule of our clients